Actualité |
Appels à contribution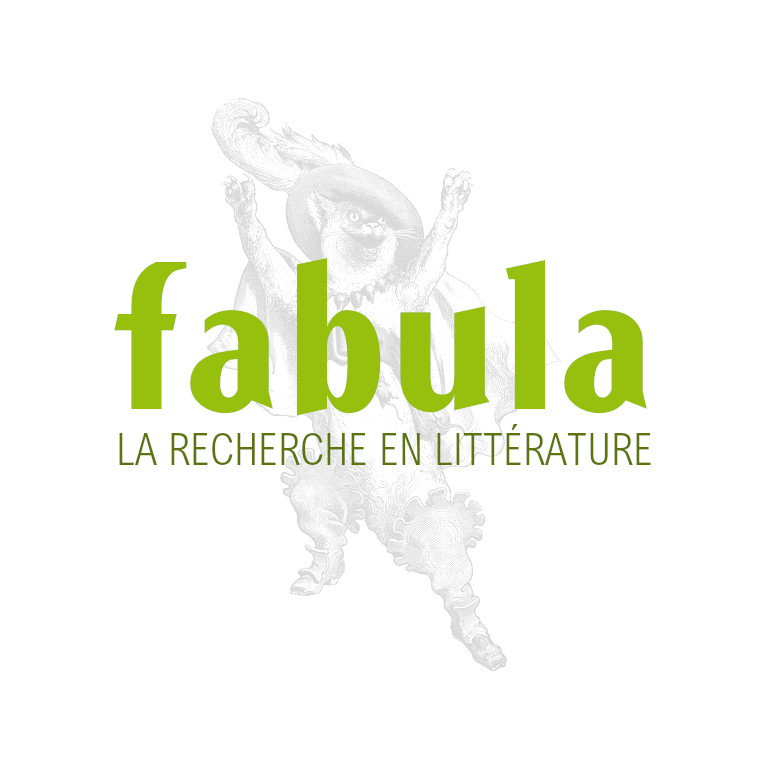 Re-imaginando Itália(s) na Literatura Brasileira: culturas em diálogo / Reimagining Italy/Italies in Brazilian literature: cultures in dialogue (Univ. de Minas Gerais, Brasil)
Le 30 novembre 2018
Universidade Federal de Minas Gerais - Brasil
CHAMADA PARA SUBMISSÕES / CALL FOR PAPERS:
Re-imaginando Itália(s) na Literatura Brasileira: culturas em diálogo /
Reimagining Italy/Italies in Brazilian literature: cultures in dialogue
O volume 28, n. 2 da revista O Eixo e a Roda, publicará artigos que abordam possíveis diálogos críticos e literários da literatura brasileira com críticos, autores, obras e "personagens" da literatura italiana. Literatura cuja presença é hoje discreta, talvez mínima, mas que historicamente pode ser vista como um caso interessante entre as várias projeções das culturas literárias estrangeiras nas produções artísticas brasileiras, expressa pelas (re)leituras intertextuais explícitas e implícitas nelas presentes e, portanto, pelo viés da reapropriação realizada no polissistema literário brasileiro.
Serão avaliados, igualmente, artigos que visam a analisar e interpretar a complexa – às vezes subterrânea, às vezes mais visível – recepção da literatura italiana no Brasil, privilegiando tanto a dimensão diacrônica (história das edições, formação de um cânone brasileiro de clássicos italianos, papel dos tradutores-pioneiros e das editoras) como a dimensão sincrônica (estudos comparativos entre traduções do mesmo texto literário também entre edições brasileiras e portuguesas, políticas da tradução, análise tradutológica de edições brasileiras etc.). Dentre eles, também os textos que enfocam as relações e ações político-culturais da Itália no Brasil, para esclarecer de que forma a Itália tentou (se tentou) promover sua cultura no país que, desde sempre, mas de forma mais maciça a partir de meados do século XIX, recebeu milhões de imigrantes de quase todas as regiões italianas.
Data limite para submissão dos artigos: 30 de novembro de 2018. 
Organizadores:
Anna Palma (UFMG)
Silvia la Regina (UFSB)
Vincenzo Russo (Università degli Studi di Milano - UniMI)
*
Reimagining Italy/Italies in Brazilian literature: cultures in dialogue
The volume 28 number 2 of the magazine "O Eixo e a Roda" will publish articles that approach possible critical and literary dialogues of the Brazilian literature with critics, authors, works, "characters" from Italian literature. Literature which the presence is nowadays discrete, maybe minimal, but that, historically, can be seen as an interesting case among several projections of foreign literary cultures in the Brazilian artistic productions, expressed by the explicit and implicit intertextual (re)readings present in them and, therefore, by the bias of the reap propriation carried out in the Brazilian literary polysystem.
The articles that aim at analyzing and interpreting the complex – sometimes underground, sometimes more visible – reception of Italian literature in Brazil will, equally, be evaluated, favoring both the diachronic dimension (history of the issues, formation of a Brazilian canon of Italian classics, the role of pioneer translators and publishers) as well as the synchronic dimension (comparative studies between translations of the same literary text also between Brazilian and Portuguese editions, translation policies, translational analysis of Brazilian editions, etc.). Among them, there are also the texts that focus on the relations and political-cultural actions of Italy in Brazil, in order to clarify how Italy tried (if so), to promote their culture in the country that, always, but in a more massive form from the middle of the nineteenth century, received millions of immigrants from almost all Italian regions.
Deadline for submissions: November 30, 2018.
Organizers:
Anna Palma (UFMG)
Silvia la Regina (UFSB)
Vincenzo Russo (Università degli Studi di Milano - UniMI)
adresse
Universidade Federal de Minas Gerais - Brasil