Actualité |
Appels à contribution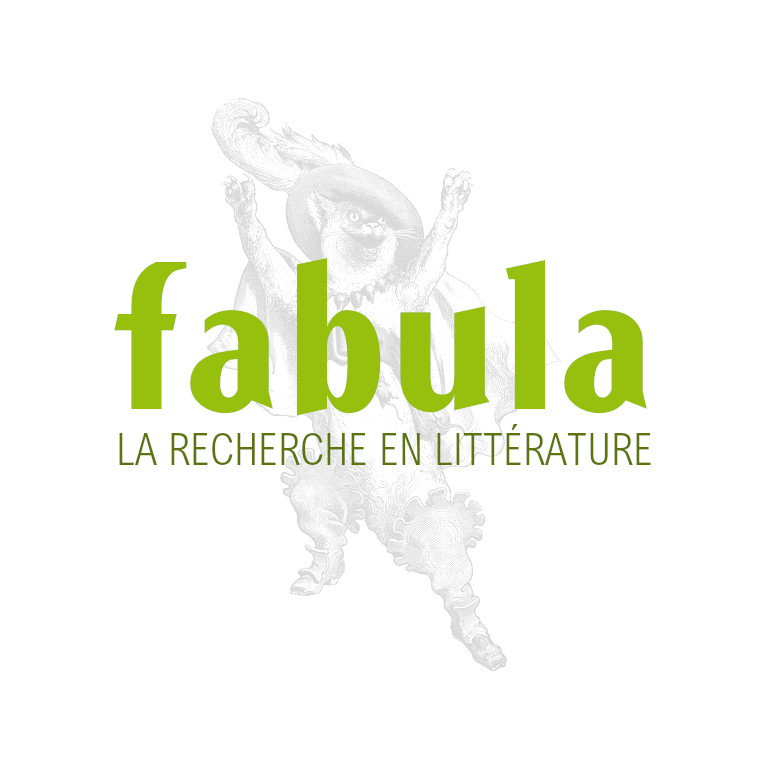 Colloque : "Narrative(s)/ Border(s)" (Tunis) (EN)
Le 15 novembre 2018
Higher Institute of Applied Studies in Humanities of Tunis
Narrative(s)/ Border(s)
University of Tunis
Higher Institute of Applied Studies in Humanities of Tunis
February, 2019
PRESENTATION
Narrative is derived from the Latin narrat-- stem of narrare which means "to tell", hence, it is related to story-telling. As a term, it is often associated with fiction including novels, plays, folktales, etc. However, it is worth noting that narrative also includes non-fictional disciplines such as historiography, psychology and medicine (personal narratives), social sciences (in the work of Jaber F. Gubrium and James A. Holstein), cultural studies and even musicology. It is something that everyone engages in, artists and non-artists alike.
Narrative is, in fact, linked to human evolution as story-telling predates not only writing but agriculture and human settlement as well. It is an inherently human practice, as Owen Flanagan succinctly puts it, "we are inveterate story-tellers"; such a process takes various media and forms and transcends generic, geographic and historical considerations to acquire a universal aspect. In "An Introduction to the Structural Analysis of Narrative" (1966), Roland Barthes stipulates that:
There are countless forms of narrative in the world. (…) Among the vehicles of narrative are articulated language, whether oral or written, pictures, still or moving, gestures, and an ordered mixture of all those substances (…). Moreover, in this infinite variety of forms, it is present at all times, in all places, in all societies; indeed narrative starts with the very history of mankind; there is not, there has never been anywhere, any people without narrative; all classes, all human groups, have their stories, and very often those stories are enjoyed by men of different and even opposite cultural backgrounds: narrative remains largely unconcerned with good or bad literature. Like life itself, it is there, international, transhistorical.
Narrative is therefore cross-disciplinary and applies to all walks of life. This all-inclusive term seems intrinsically opposed to the very notion of borders which, by definition, divides and operates through separation.
In his Theory of the Border, Thomas Nail tracks down the evolution in the notion of border, noting that it dates back to 10.000 BCE in the form of fences. Ever since, such a notion has gained complexity and breadth to become a discipline in its own right, that of Border Studies which combine the work of geographers, sociologists, anthropologists and political scientists. The border is defined as the line separating two countries, a demarcation line which therefore divides two entities. Throughout history the process of border-creation was the product of movement. It can be both centripetal and centrifugal functioning through expansion and expulsion.
Thus, the border is an inherently complex, paradoxical and ever-growing concept. The fall of the Berlin Wall was the epitome of the end of the 20th century utopia of a borderless world, the world of globalization and multiculturalism. However, the 21st century soon disproved such theories with the creation of the Agency for External Borders of the European Union, to cite but one example. From macrocosmic to microcosmic implications, the border ranges from the US Mexican border, to Apartheid walls, checkpoints, prison cells to the self, the separation between the body and the mind, the conscious and the subconscious and so on.
Nonetheless, separation does not hinder exchange. The border is "an organic membrane, permeable in both directions, through which people, materials, ideas, and culture pass, combine, split, give off energy, and recombine in innumerable variation" (Mancillas 110). It is a contact zone, a space for the new, the hybrid, the neither-nor and its ambivalence is the reason it continues to be re-fashioned. According to the Oxford Dictionary, and among other things the border is "a decorative strip around the edge of something." Indeed, the mystery of the border is that it can turn into a creative force, a no man's land fraught with possibility, something akin to the Lebanese Green Line, which was originally a separation between the two fighting camps during the Civil War before it grew into a spontaneous lush green space. In literary, post-colonial, and cultural studies, borders often relate to the concept of liminality.
As transitory spaces, borders invoke the feeling of being on the threshold between two spaces, or narratives, or identities or discourses. Homi Bhabha, a leading figure of cultural discourse, considers this liminal space as one of "disruptive in-betweenness" and joins Edward Soja in defining it as a creative "Third Space". A border is thus more than a dividing line on a map since it operates through cultural cartography as well. Borders can be cultural and semiotic spaces. Ever-shifting, they are continuously the subject of negotiation and rewriting. Not only do borders denote specific and actual sites, they also constitute "a metaphor, a function, a conceptual tool" (Johnson and Scott Michaelsen 39), and for some critics they even represent "the governing trope of the postmodern" (John C. Welchman175).
 Throughout history, borders and narratives displayed a symbiotic relationship with borders generating narratives and with narratives portraying the complexity of borders. Narratives frame borders and borders, in turn, frame the narrative(s). Narrative borders, the narratives of borders, the borders of narration, borders narrated, the title is open to various readings examining the possible interaction between these inherently linked notions.
The issue of Borders and Narratives could be raised in terms of cultural appropriation, gender fluidity, and social transgression, as well as explored from different readings of history, civilization, literature and critical theories. Accordingly, this call for participation is open to multiple disciplines investigating the different aspects of narrative and borders. We welcome proposals in a variety of creative and interactive formats, such as panels, workshops, flash talks, demonstrations, performances, individual oral or poster presentations.
AXIS
Key topics might include but are not restricted to:
Language and linguistics:
Corpus analysis in Narrative/Borders

Discourse analysis and Narrative/Borders

Bilingualism, multi-lingualism and migration narratives.
Culture and media studies:
History, historiography and Narrative/Borders
Memory discourses and Narrative/Borders

Immigration, freedom of movement and new borders

Cross-racial and cross-ethnic narratives
Literary studies:
Travel literature, the journey and Narrative/Borders

Gender and Narrative/Borders

Story-telling and Narrative/Borders

Digital humanities and Narrative/Borders
CONTRIBUTIONS
Participants are invited to send 250-word abstracts with at least five key words to the following address:
narrativeborders@gmail.com
-Deadline for abstract submission: November 15, 2018.
-Notification of Acceptance: December 15, 208.
The following information should be specified in the abstract: Title of the paper- Name and affiliation of the author- email address - keywords.
Organizing Committee: Marwa Manai- Roua Khlifi- Hajer Ayadi- Madelief Deheer
adresse
Higher Institute of Applied Studies in Humanities of Tunis